Villas, Apartments and Accommodation in Spain
Direct from owners
For golfing enthusiasts. Rent a golf property in Costa De Almeria
For golfing enthusiasts. Rent a golf property in Costa De Almeria
Golf property and holiday homes near golf in Spain
Book short golf breaks and golfing holidays in Spain. Search golf locations, golf resorts and golfing destinations throughout Spain. From our list of many golfing venues, you can select your perfect golfing experience or golf weekend at real value prices.
So whatever type of a golfing break you require search through Spain Holiday Rentals site. We offer golf holidays throughout Spain along with a great range of airport parking, cheap flights, golf travel insurance and car rental deals.
So whatever your golfing experience you have Spain Holiday Rentals can cater for all types of golf escapes, golf retreats and golf getaways.
Search properties from Costa De Almeria,Spain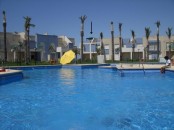 Costa De Almeria >> Almeria >> Roquetas de Mar
Garden
Parking
Terrace
Sunbeds
Penthouse with solarium, unique in the area for its size 58m2 for 1 bedroom with 3 terraces (lounge, bedroom and solarium) totaling 78 m2. Surrounded by the Lake Park and Golf Course. Modern construction with plenty of light and air. Semi-detached with separate entrance, you do not hear your neig...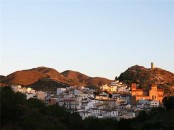 Costa De Almeria >> Almeria >> Lubrin
Garden
Parking
Terrace
Sunbeds
This country property is spacious and finished to a very high standard benefiting from surrounding terraces to take advantage of both sun and shade. Positioned in a rural setting this is a birdwatchers and walkers paradise with the sound of Golden Orioles from the morning sunrise and the sight of...
More Information on Costa De Almeria
Planning a golf trip to Costa De Almeria? Above you'll find a series of golf properties for rent in Spain, the perfect setting for your next golfing trip to Costa De Almeria