Villas, Apartments and Accommodation in Spain
Direct from owners
For golfing enthusiasts. Rent a golf property in Costa De La Luz
For golfing enthusiasts. Rent a golf property in Costa De La Luz
Golf property and holiday homes near golf in Spain
Book short golf breaks and golfing holidays in Spain. Search golf locations, golf resorts and golfing destinations throughout Spain. From our list of many golfing venues, you can select your perfect golfing experience or golf weekend at real value prices.
So whatever type of a golfing break you require search through Spain Holiday Rentals site. We offer golf holidays throughout Spain along with a great range of airport parking, cheap flights, golf travel insurance and car rental deals.
So whatever your golfing experience you have Spain Holiday Rentals can cater for all types of golf escapes, golf retreats and golf getaways.
Search properties from Costa De La Luz,Spain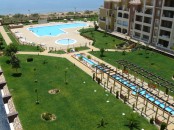 Garden
Parking
Tennis Court
Terrace
Sunbeds
The apartment is equipped with every modern convenience to make your stay as easy and enjoyable as possible. From a TV, DVD and music system for your enjoyment, to fridge freezer, washing machine, toaster, microwave, iron and ironing table for your convenience. We even supply a large selection of...

Costa De La Luz >> Cadiz >> Zahara De Los Atunes
Garden
Parking
Terrace
Sunbeds
At Las Rocas you can enjoy the privacy of a luxury villa with a heated pool, large garden and magnificent ocean views combined with easy access to long uncrowded sandy beaches and the unspoilt beauty of Andalucia. And at the end of the day just relax and watch spectacular sunsets as the sun goes ...
More Information on Costa De La Luz
Planning a golf trip to Costa De La Luz? Above you'll find a series of golf properties for rent in Spain, the perfect setting for your next golfing trip to Costa De La Luz