Villas, Apartments and Accommodation in Spain
Direct from owners


Local News
Holiday Rentals News
Group family Holiday on beach - Spain, Mazarron
We have a selection of 4 luxury apartments on the beach at the Rosa los Vientos, Isla Plana, Mazarron delelopment. Each beautiful apartment can sleep 4 - 6 people. Great family group holidays in Spain. Ideal for 16 to 20 people to holiday together on the beach in this rustic area..
Holiday rental apartment on beach, Isla Plana, Mazarron
A selection of luxury apartments on the beach in Isla Plana, near Puerto de Mazarron, Spain. We have 4 apartments to rent at the idyllic Rosa de los Vientos apartments so we can accomodate parties of 16 - 20 people at the same destination. Beautiful private pool overlooking..
Villa Rental Spain - Direct from the Owners - Save on holiday rentals in Spain
Choose your perfect holiday rentals in Spain. From inland rural accommodation in Andalucia to luxury villas with pools in Puerto Banus select from a large variety of vacation homes in Spain . Enjoy the wonderful climate in Spain and relax in holiday villas and apartment rentals close to the beach with beach holidays in Costa Del Sol. Take a golf holiday on the Costa Blanca or enjoy a family break on the island of Menorca. All these holiday lettings can be arranged directly with the owner. Villa rental Spain could not be easier. And apartment rental in Spain too.
Spain Holiday Rentals lets you simply select your requirements above or you can chose the advanced search for more specific needs. The perfect choice for a self catering holiday in one of many of Spain's holiday rental villas and apartments.
Featured Rentals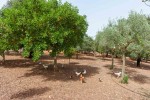 5 bedrooms
Private pool
Garden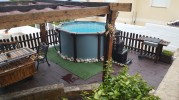 3 bedrooms
Private pool
Garden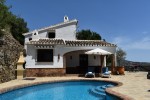 Finca Ventorrillo with private pool
2 bedrooms
Private pool
Parking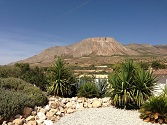 3 bedrooms
Private pool
Garden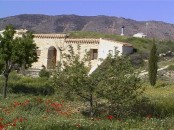 3 bedrooms
Garden
Parking
Sunbeds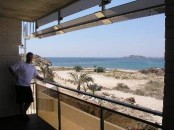 2 bedrooms
Garden
Parking
Tennis Court