Villas, Apartments and Accommodation in Spain
Direct from owners
Gran Canaria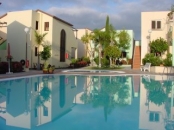 Situated in serene and stunning surroundings Club Vista Serena is a friendly and relaxed resort where you will feel at home the moment you walk through the door. On leaving Reception, take a stroll through the amazingly well kept gardens and walk ways past the heated swimming pools, for both adul...
Holiday rentals in Gran Canaria
Spain Holiday Rentals provides you with a choice of holiday homes for rent in Gran Canaria. With your holiday rentals in Gran Canaria you will deal directly with the property owners giving you best value for money. You will be able to choose from a selection of holiday apartments, holiday villas, cottages, houses and other accommodation in Gran Canaria.